.
I always find the Conversation has an eclectic mix of essays, many of which will pique my interest. A recent case in point: the history of five sandwiches — tuna salad, the chow mein sandwich, club, peanut butter & jelly, Scotch woodcock — and what they say about American social history.
The histories of these foods run through the 1890s for the club sandwich — perfectly described as "a blend of elegance and blandness" — through the early years of the 20th century for tuna, pb & J, and the woodcock, and much more recently for the chow mein sandwich of the 1970s.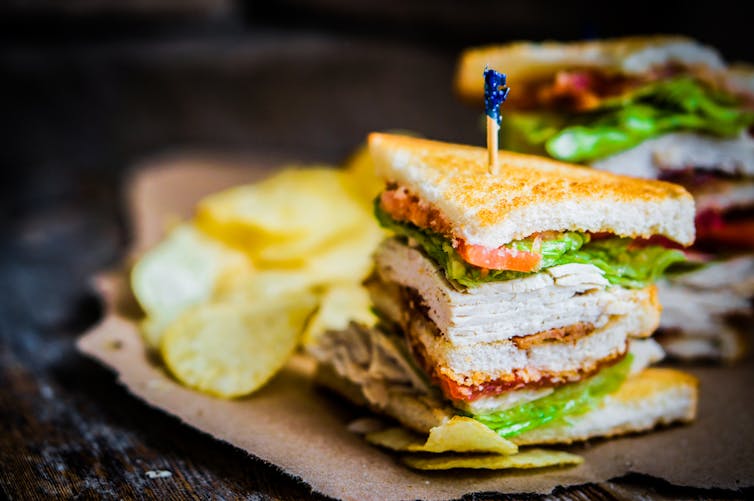 "As food historian Bee Wilson argues in her history of the sandwich, American sandwiches distinguished themselves from their British counterparts by the scale of their ambition. Imitating the rising skylines of American cities, many were towering affairs that celebrated abundance.
Well worth the read.