Vancouver's hottest places were mapped by researchers at SFU and published in the Urban Forest Strategy by the @CityofVancouver.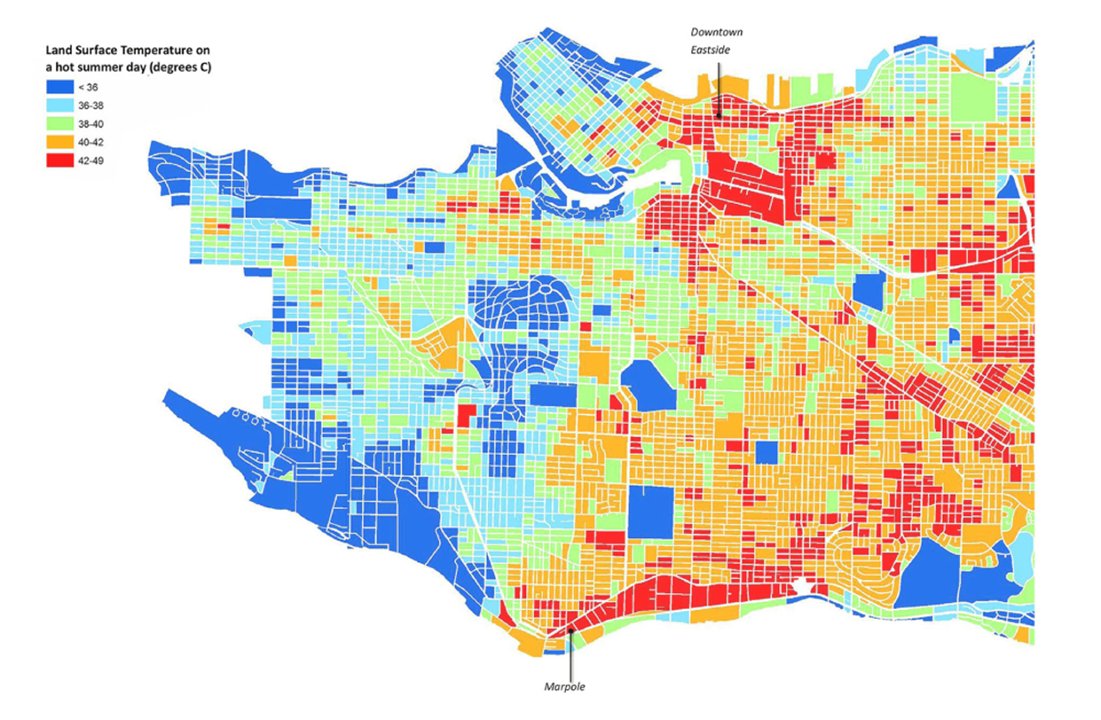 The publication of this map kicked off an interesting series of speculations online. The original poster suggested a correlation between the heat distribution and incomes, whiIe I opined that density and lack of parks may have something to do with it. Other ideas were that the tree canopy is more abundant on the westside.
My idea of density being a cause was poo-poohed on the basis that if density was the main cause then the West End and Downtown would be hotter. That may be so, but I note that both the West End and the westside in general are closer to the cooling sea breezes than areas east of Main.
Either way, it is an interesting map.